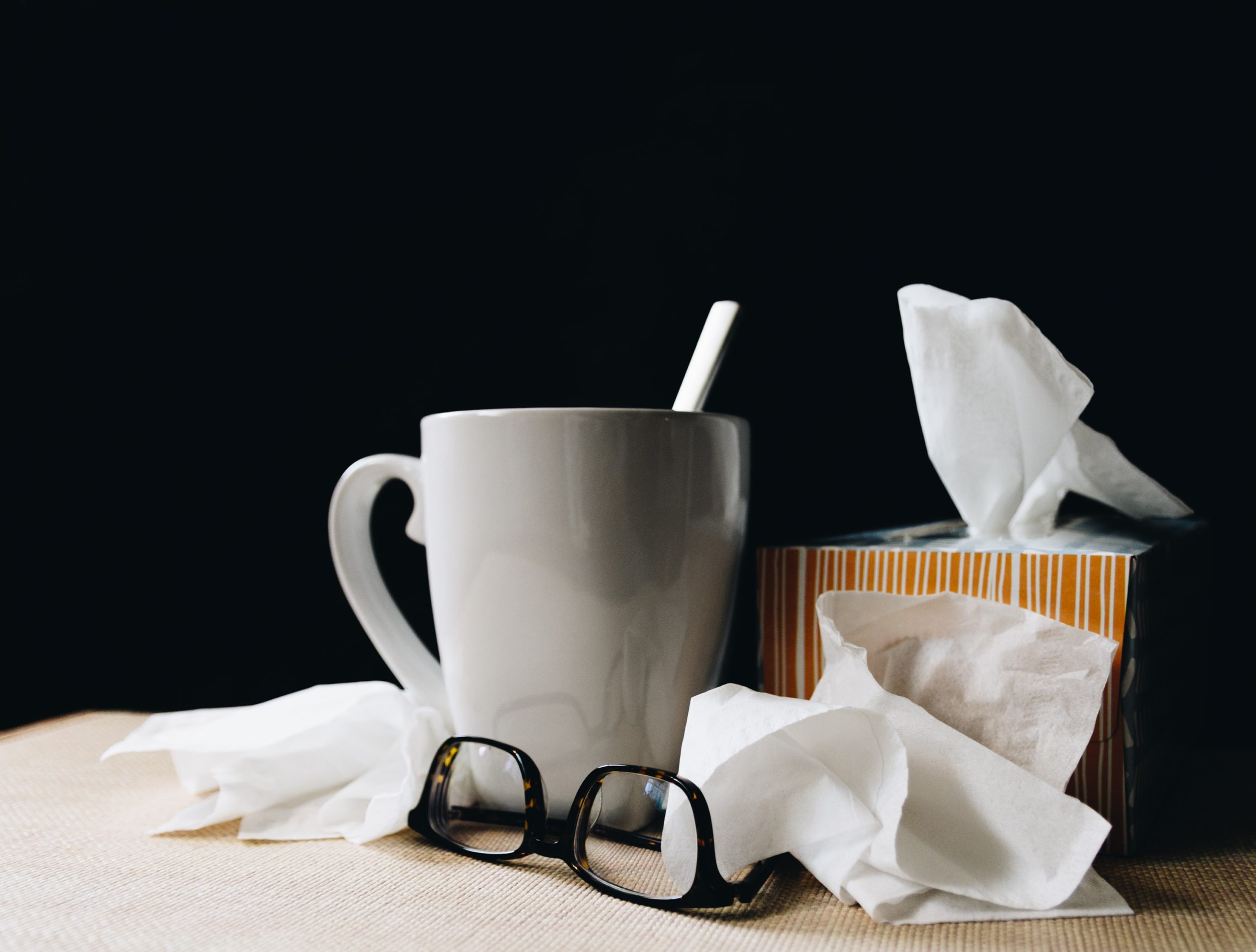 The impact of influenza on the current COVID-19 situation
As the winter months roll in and the temperature decreases, the one thing on everybody's mind is influenza and the impact this could have on the current COVID-19 situation. Last year, it was found that despite the worrying rising numbers of COVID-19 worldwide, the rates of influenza flattened across the Northern Hemisphere at the end of 2020, (Biospace). But will there be the same outcome this year with the infections further increasing, the reduction of social distancing measures and more retail and hospitality opening up? Both illnesses impact the respiratory system of the host, but there are many more differences between influenza and COVID-19 than similarities.
Influenza
Influenza is the professional terminology for the common seasonal flu. This virus infects the nose, throat, and sometimes the lungs. The severity of illness can vary depending on the host, but at times the flu can lead the death.
Common symptoms of influenza are as follows;
Fever
Cough
Sore throat
Runny or stuffy nose
Muscle or body aches
Headaches
Fatigue
The flu is contagious and is spread through small droplets made when infected people cough, sneeze or talk. The flu is also spread by touch. It affects the host suddenly and can remain in the system for 7-14 days, (CDC).
COVID-19
However, COVID-19 is an infectious disease caused by the SARS-CoV-2 virus. Similarly to the flu, it affects people differently, with some people experiencing mild to moderate respiratory illness but others may need medical attention, (WHO). The main symptoms an individual will experience with COVID-19 include;
A high temperature
A new, continuous cough
A loss or change to your sense of smell or taste
COVID-19 is spread through a similar manner as influenza. Tiny droplets are distributed by an infected host through talking, sneezing and / or coughing. The current advice to individuals is to self-isolate for 10 days after a positive test to reduce the spread of the infection, (NHS).
Prevention
Both viruses can be fatal if the host has a weakened immune system or underlying heath conditions. Therefore, it is of the upmost importance to protect yourself from these viruses, and in turn protect other people. There are many different ways to prevent the spread and infection of both influenza and COVID-19. Vaccinations are crucial for people with weakened immune systems to recover from either respiratory infection. Both flu and COVID-19 boosters are currently being rolled out, to see if you're eligible for this, please contact your GP or local medical centre. Other prevention techniques that were introduced to reduce the spread of COVID-19 also reduced the risk of flu. This included wearing masks and social distancing. More hand hygiene was also promoted which reduced the spread of both infections.
Testing
Testing, along with other prevention methods are essential to reduce the spread of infections and keep the vulnerable safe. By testing and isolating, it reduces risks and allows for a happy and healthy winter season. Biorex Diagnostics have recently released an Influenza and COVID-19 testing product, to test for both infections with one test. This will ease demand on medical professionals and simplify testing for individuals. Therefore, to keep our vulnerable community safe this winter, place an order of the Biorex Diagnostics Influenza & COVID-19 Ag Combo Rapid Test, available in both nasopharyngeal and nasal samples. Click the link for more information, or contact our sales team for a quote by emailing info@biorexdiagnostics.com