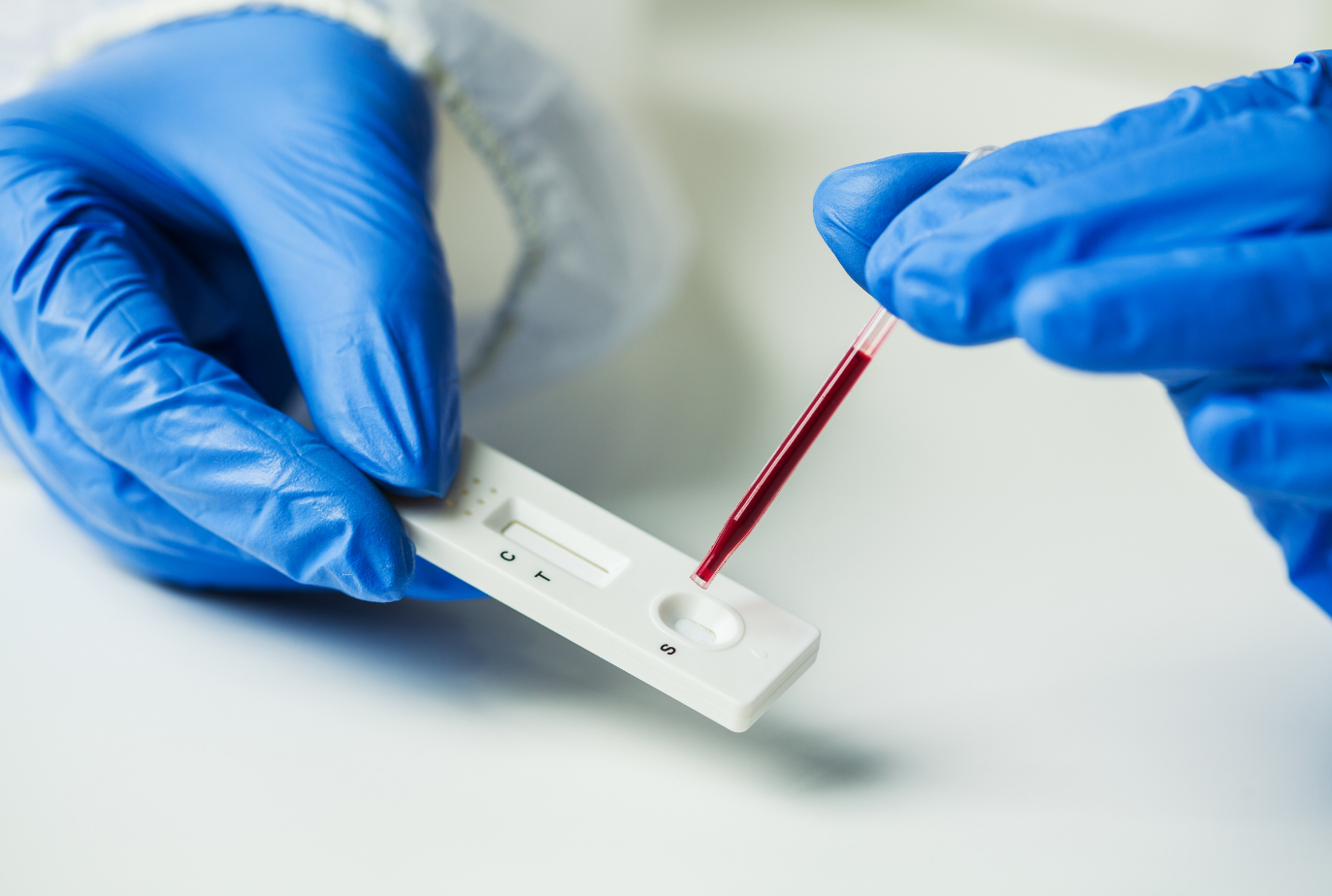 Why test for COVID-19 antibodies?
It has recently been announced that the UK are going to begin offering COVID-19 antibody testing to the public for the first time. This is part of a new programme that aims to investigate the COVID-19 virus further and the natural protection an individual receives after infection.
By testing the public for antibodies, researchers will be able to discover how many antibodies are generated in response to natural infection, rather than vaccinations. The Health Secretary, Sajid Javid has said it will build on 'the massive wall of defence' that was the vaccination programme and getting involved would help 'strengthen our understanding of Covid-19 as we cautiously return to a more normal life', (BBC News).
This announcement has created many questions for the UK population. Understanding the benefits of antibody testing and when it should be carried out is the questions on everyone's mind.
Why Test for Antibodies?
Testing for COVID-19 antibodies is a necessity now resources are available to carry this out and holds many benefits, not just for the individual but for wider research purposes also.
Antibody testing can tell us how many people have had the infection, or vaccination and how far and wide the virus has spread. By obtaining this data, we are one step closer to understanding the virus, how it spreads and why it affects people differently, (GOV.uk).
It also opens an opportunity for Convalescent Plasma Therapy. This type of plasma therapy uses blood from COVID-19 survivors to help others who have weakened immune systems recover. By using antibody testing to see the amount of antibodies an individual has, it can open the opportunity for donating plasma for ongoing trials, (Hackensack Meridian Health).
When should we test for antibodies?
The UK are offering the finger-prick tests to anyone who has a positive PCR test. Individuals will be given the opportunity to 'opt-in' when being tested. If positive, an antibody test will be delivered to their house. The UK government request this test is taken 'as soon as possible after the positive result'. Then, a second antibody test will be taken 28 days after the initial test has been carried out. Giving the individual's immune system enough time to create antibodies against the disease. Then research can be carried out on the antibody response to infection, (BBC News).
Dr Jenny Harries, the Chief Executive for the UK Health Security Agency says the scheme would help the UK gain 'vital insights' into the impact of the vaccination programme and immune responses to different variants.
If you wish to request a quote from ourselves regardin our COVID-19 products, please email info@biorexdiagnostics.com