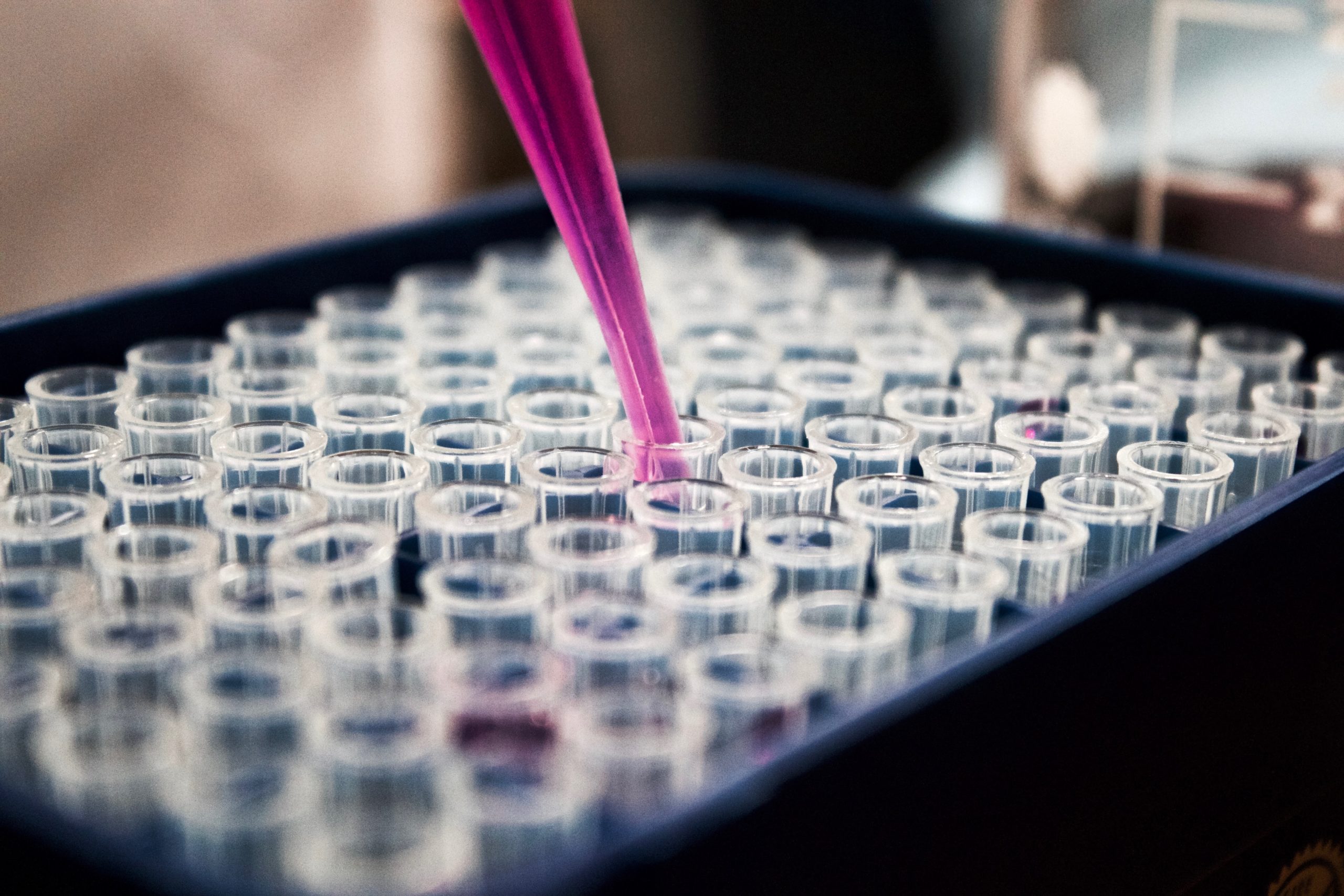 Why choose ELISA testing?
Enzyme-linked immunosorbent assays, also known as ELISA tests, are cost effective, eco-friendly and reliable. Originally described by Engvall and Perlmann in 1971, the test has been adapted and altered to stay one of the most dependable scientific tool for enabling the measurement of specific analytes. ELISAs can be used to diagnose HIV infections and COVID-19, blood typing and many other diseases. Fortress Diagnostics offers a wide range of Immunoassay ELISAs for the detection of peptides, proteins, antibodies and hormones.
Cost Efficient
ELISAs are a cost efficient test due to the proportions of the 96-well, or 384-well polystyrene plates they are assayed in, (Helvetica Health Care). This allows for multiple samples to be carried out in the same testing time. On average, ELISA tests can be performed and provide results in three hours, making these tests both time and cost efficient.
Eco-Friendly
Not only are ELISAs one of the most cost and time efficient tests available, they are also eco-friendly. The first immunoassay technique was developed in 1960 by Sussman Yalow and Berson. This technique was called radioimmunoassay, containing a radioactive signal to discover the detection of proteins in the solution, (Science History Institute). Once it was found that radioactivity posed a serious health threat, the test was modernised. With the complete removal of any radioactive activity in the test, the new immunoassay ELISA test was created, (US National Library of Medicine). When the exclusion of radioactive components, it made way for more organic solvents, making the ELISA one of the most eco-friendly tests available today.
Reliable
The reliability of the ELISA is also a strong benefit to choosing the test. ELISAs proven reliability actually come from the test procedure and its simplicity, 'Having the reactants of the ELISA immobilized to the microplate surface makes it easy to separate bound from non-bound material during the assay. This ability to use high-affinity antibodies and wash away non-specific bound materials makes ELISAs a powerful tool for measuring specific analytes within a crude preparation', (ThermoFisher).
Biorex Diagnostics is in receipt of Grant for R&D support from Invest NI for the development of the Vitamin D ELISA Assay. This project which is part-financed by the European Regional Development Fund under the Investment for Growth and Jobs Programme 2014-2020 aims to identify key factors in medical measurement of the status of Vitamin D in an individual. Fortress offer a wide range of immunoassay ELISA testing kits. To see the full range please click here.
For more information or to receive a quote, please email info@biorexdiagnostics.com