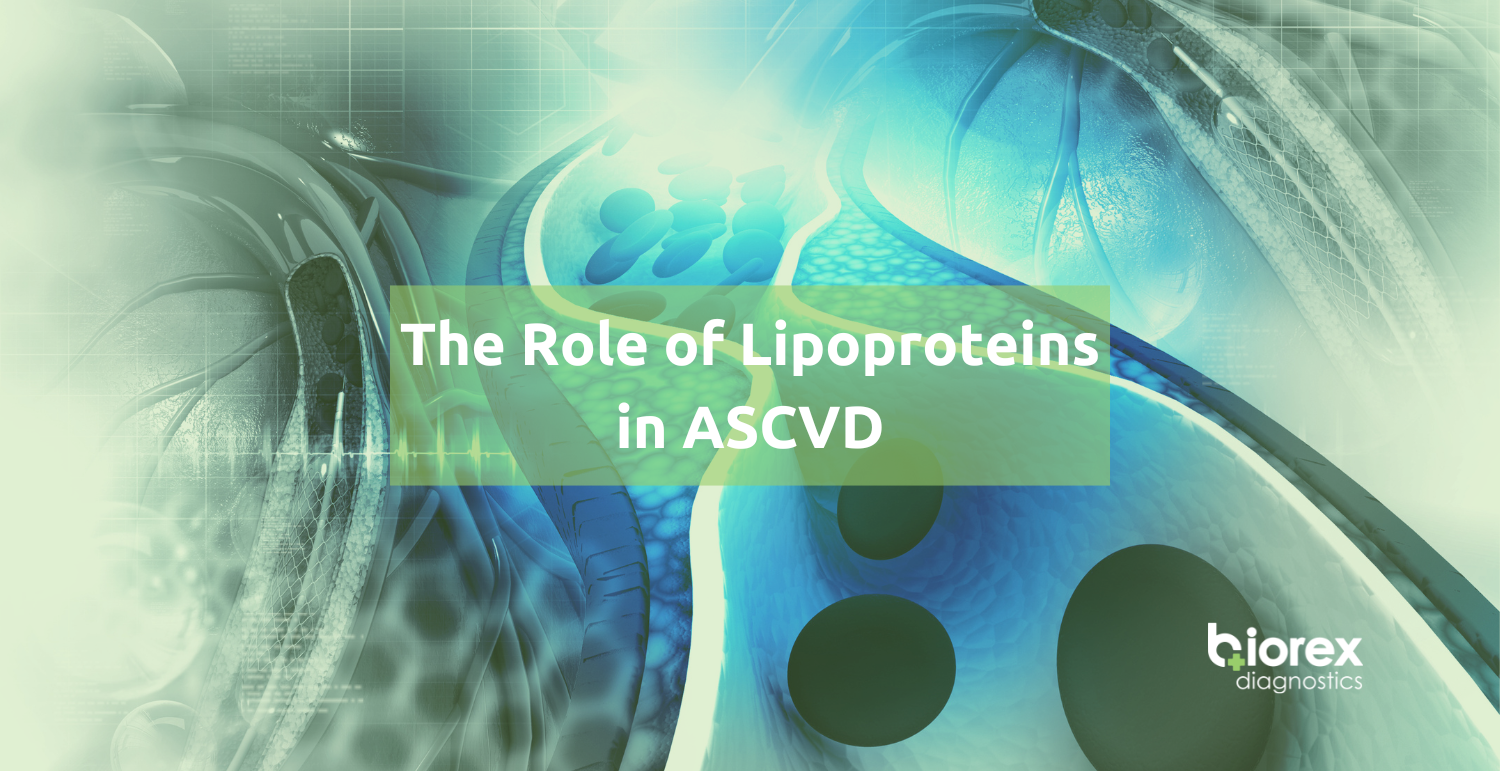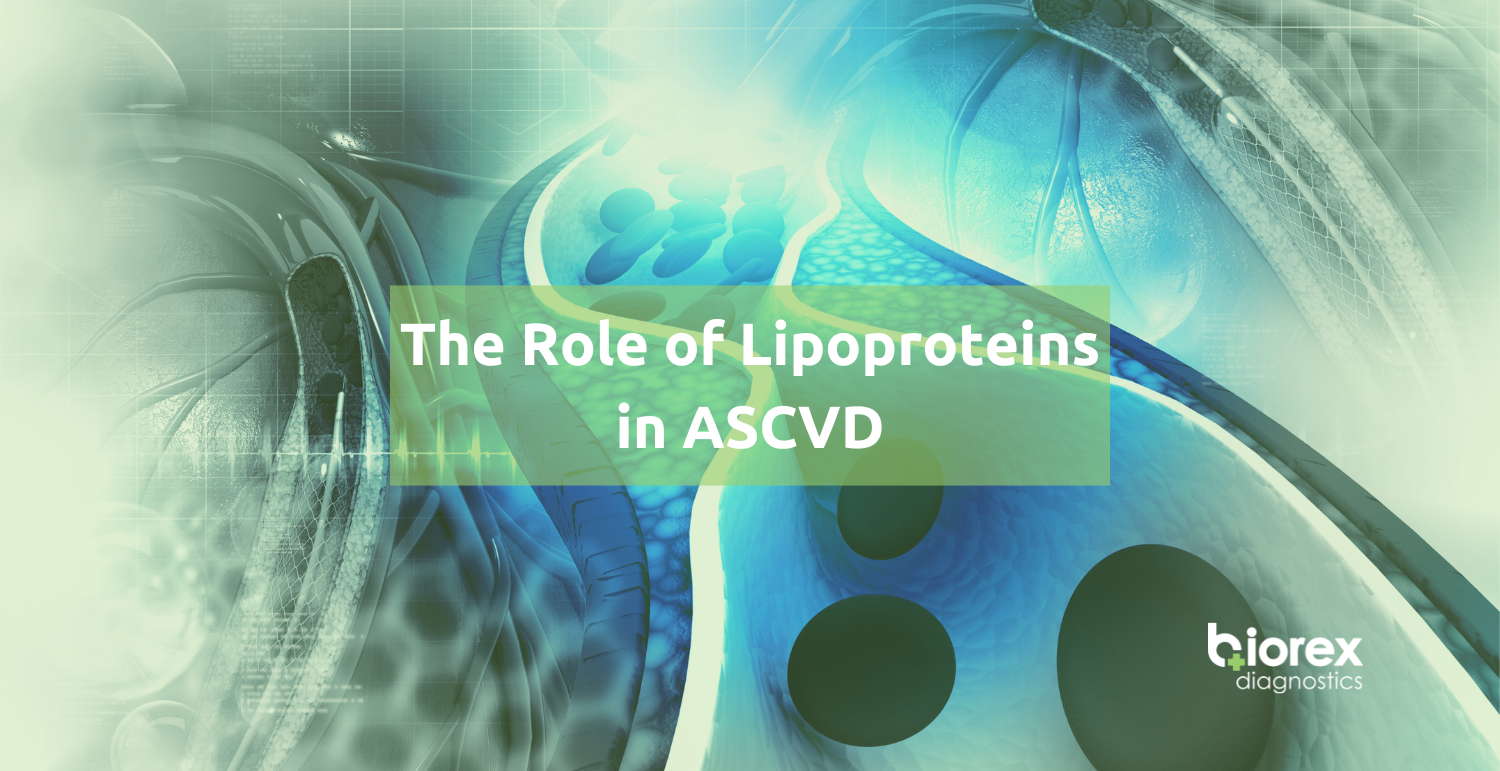 The Role of Lipoproteins in Atherosclerotic Cardiovascular Disease (ASCVD)
The Role of Lipoproteins in Atherosclerotic Cardiovascular Disease (ASCVD)
Cardiovascular disease (CVD) is one of the leading causes of morbidity and mortality globally. Lipids and lipoproteins significantly contribute to atherosclerotic cardiovascular disease (ASCVD), a specific type of arteriosclerosis, whereby the arteries harden and plaque formations, or atheroma occur. The plaque build-up causes the arteries to narrow, restricting and eventually blocking blood flow. If the plaque bursts, this results in a blood clot. Whilst atherosclerosis is commonly perceived as a vascular issue, it can affect any artery in the body 1,2. Atherosclerosis is responsible for arteritis, myocardial infarction, cerebrovascular accident (CVA) and peripheral vascular disease 3,4. Let's dive into the role of lipoproteins in ASCVD.
HDL-C & Apo A-I
Apolipoprotein A-I (Apo A-I) is the major protein carried on high density lipoprotein cholesterol (HDL-C) particles. They play a central role in vascular biology, including: antioxidant and anti-apoptotic effects, endothelial function protection, endothelial repair and the removal of cholesterol from tissues, including the vascular arterial wall 5. HDL-C and apo A-I are protective against atherosclerosis through a few mechanisms, including the ability to mediate reverse cholesterol transport and their role in cellular cholesterol extraction 6.
Apo B
Apolipoprotein B (Apo B)-containing lipoproteins that are cholesterol-rich are widely accepted as one of the most causal agents of atherosclerotic cardiovascular disease (ASCVD) 7. Trapped apo B-containing lipoproteins in the arterial wall instigates, develops and drives the atherosclerotic process from start to finish. One molecule of apo B is present on very large dense lipoproteins (VLDL), low density lipoproteins (LDL), chylomicron and lipoprotein(a) (Lp(a)) and as such, plasma apo B equates to the total number of apo B particles 8.
Apo B is often tested alongside apo A-I to determine the apo B /apo A-I ratio, comparing atherogenic and anti-atherogenic particles. The apo B/apo A1 ratio is an independent predictor for thrombus and ASCVD 9.
Apo C-III
Apolipoprotein C-III (Apo C-III) is an inhibitor of lipoprotein lipase (LPL) activity, a key regulator of triglyceride-rich lipoproteins (TRLs) and contributes to the atherogenicity of low-density lipoprotein (LDL) and high-density lipoprotein (HDL) particles. Apo C-III regulates lipid metabolism through several mechanisms with adverse outcomes on TRLs, especially. Apo C-III has been identified as influencing atherogenesis through increasing the affinity of LDL for the arterial wall proteoglycans and so, increasing the accumulation of atherogenic lipoproteins in the arterial walls 10.
Apo E
Apolipoprotein E (Apo E) is recognised for its exceptional ability to suppress atherosclerosis through the prevention of foam cell formations in the vessel wall. Apo E is involved in the removal of atherogenic remnant lipoproteins from plasma and exerts an influence on several cells, including those of the bone marrow, immune system and vessel wall 11.
LDL-C
Low-density lipoproteins (LDL) must be oxidatively modified (oxLDL) to be taken up by macrophages to initiate a wide range of bioactivities, such as the promotion of foam cell formations, which aids in the development of atherosclerotic lesions. LDL-C is a casual risk factor for ASCVD and myocardial infarction 4.
Lp(a)
Lipoprotein(a) (Lp(a)) is a low-density lipoprotein with an added apo A connected to the apo B component via a disulphide bond. Circulating Lp(a) levels are predominately genetically determined and has pro-atherosclerotic, pro-inflammatory and pro-thrombotic roles. Lp(a) is understood to have various atherogenic effects, including the proliferation of vascular smooth muscle cells and foam cell formations, which in turn promotes the release of pro-inflammatory mediators. As such, Lp(a) is a risk factor for ASCVD 12, 13.
Conclusion
In conclusion, ASCVD is one of the leading causes of morbidity and mortality in the Western world. It is a chronic, complex and progressive disease affecting medium to large sized arteries 14.  There are several lipoproteins that instigate, develop and drive atherosclerosis, however some are not routinely tested. It is vital that accurate diagnostic testing strategies are implemented for effective risk stratification and monitoring of treatment and recovery.
Biorex Diagnostics ASCVD Product Portfolio
At Biorex, we offer a range of diagnostic testing solutions to aid in the diagnosis of ASCVD:
References