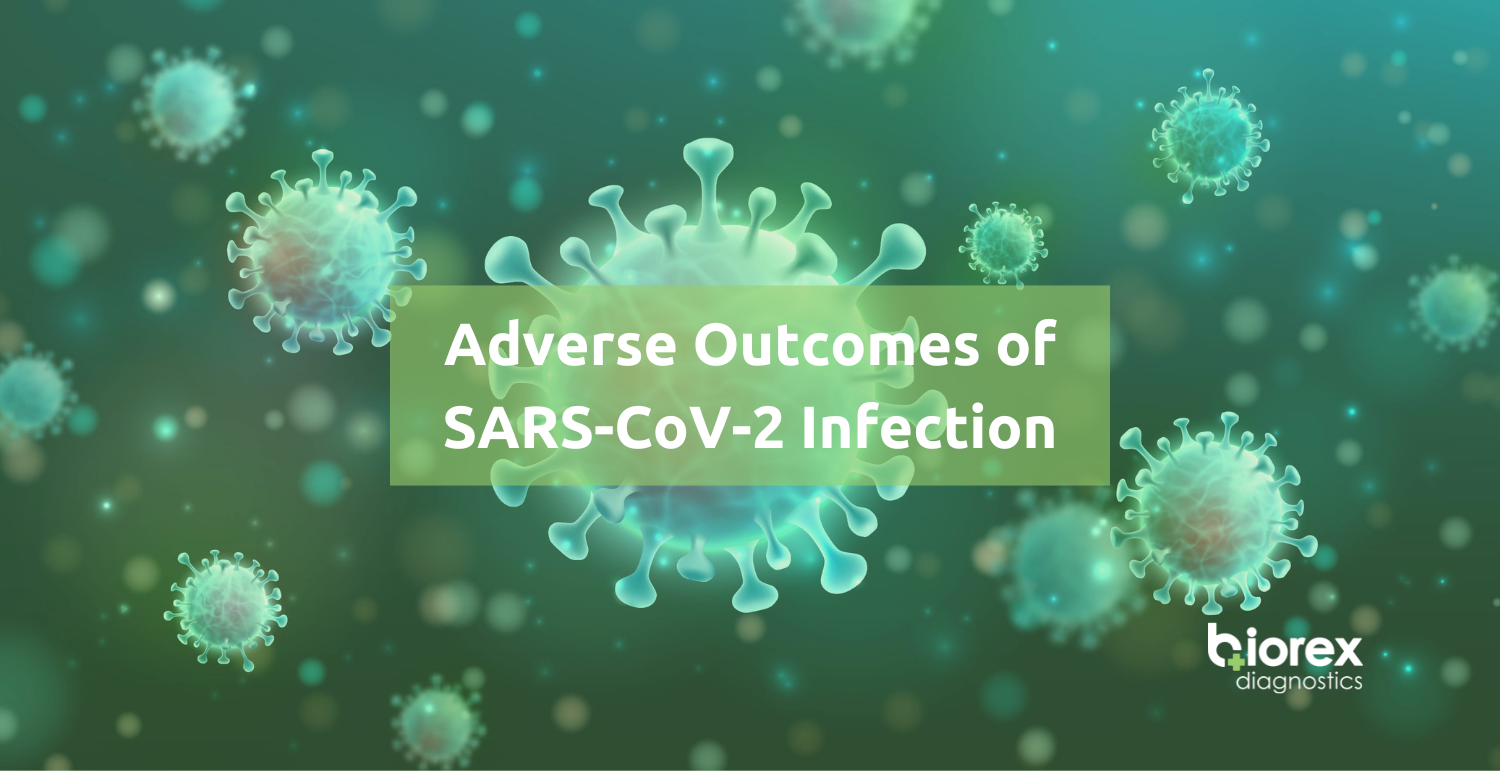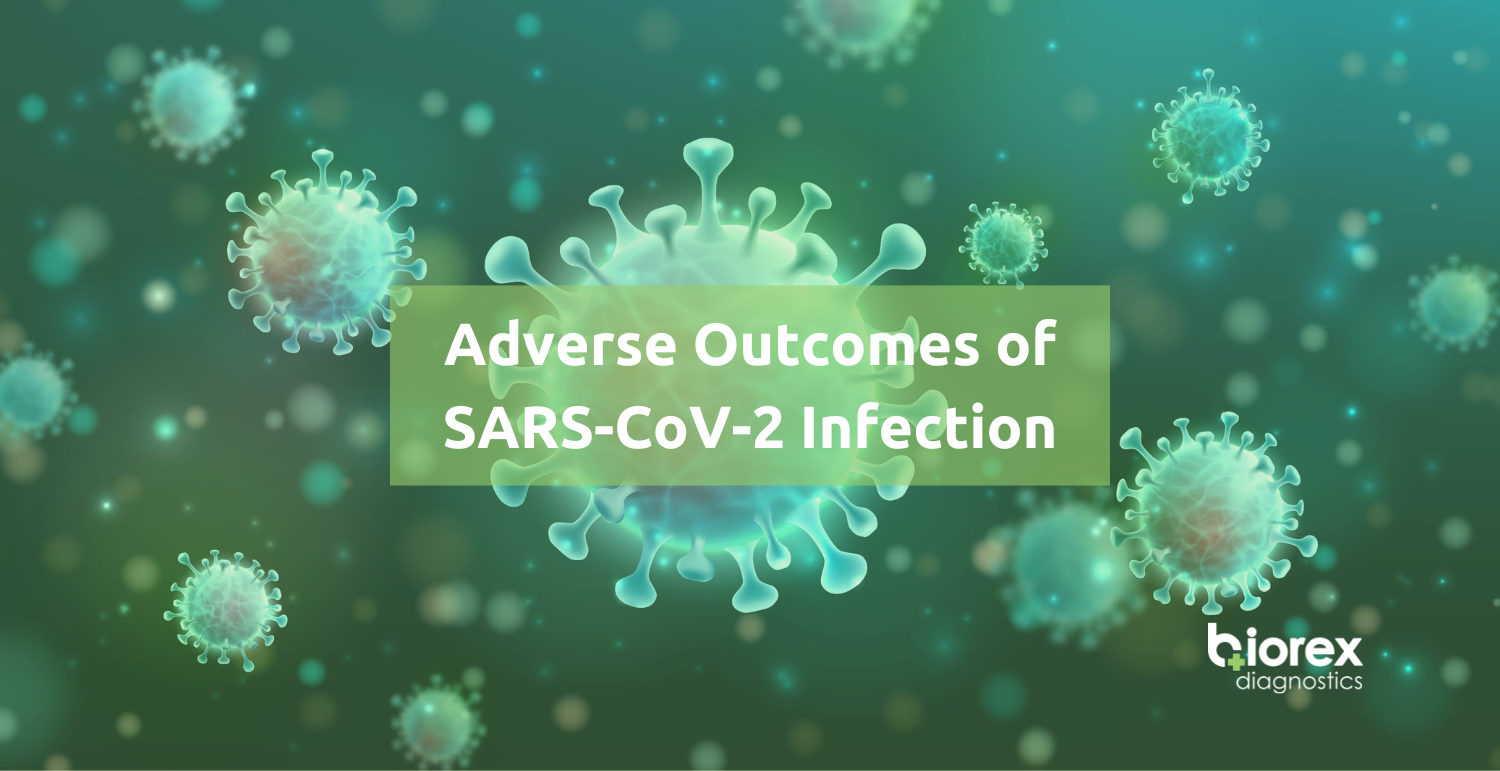 Adverse Outcomes of SARS-CoV-2 Infection
Adverse Outcomes of SARS-CoV-2 Infection
Caused by the severe acute respiratory syndrome coronavirus 2 (SARS-CoV-2) virus, coronavirus disease 2019 (COVID-19) is a major public health burden which can be devastating 1. As of 27th July 2022, there has been a total of 577,475,769 COVID-19 cases of which 6,407,989 have died. At this time, 27th July 2022, there are currently 23,803,240 infected patients of which 99.8% (23,761,474) of cases are in mild condition and 0.2% (41,766) of cases are serious or critical 2. The clinical severity of SARS-CoV-2 infection ranges from asymptotic to life-threatening illnesses 3. Today we will dive into some of the adverse outcomes of SARS-CoV-2 infection.
Acute Kidney Injury
Acute kidney injury (AKI) is a common complication of SARS-CoV-2 infection in patients with a history of diabetes, hyperlipidaemia and hypertension, and the incidence increased with disease severity 4, 5. COVID-19-related AKI can be diagnosed early by testing cystatin C levels, D-dimer levels and the albumin/creatinine ratio on hospital admission 5.
Cystatin C is an endogenous biomarker of renal impairment and is a superior marker of renal dysfunction compared to serum creatinine because it is sensitive to early and mild changes in renal function. Cystatin C levels increase earlier than creatinine in intensive care unit (ICU) patients, with a similar relationship identified in COVID-19-related AKI. This study also found that D-dimer levels are an early indicator of COVID-19-related AKI with D-dimer levels increasing with the severity of COVID-19 5.
Thrombosis
The mechanisms of lipoprotein(a) (Lp(a)) links its pathogenicity to the course of COVID-19. SARS-CoV-2 infection is characterised by a cytokine story (a sustained pro-inflammatory state), and by the frequent development of venous and arterial thrombotic episodes, a process called 'thromboinflammation', crucial elements in Lp(a) biology. Lp(a) is an acute phase reactant and its concentration levels are significantly associated with thrombotic risk. In this study, a 3-fold increased risk of venous thromboembolism (VTE) was found in COVID-19 patients in the highest tertile of Lp(a) compared to those in the lowest tertile 6.
Acute Respiratory Distress Syndrome
A cytoplasmic enzyme widely expressed in tissues, lactate dehydrogenase (LDH) is a useful marker of inflammation. LDH concentrations have been reported to increase during acute lung damage as a result of interstitial lung disease and severe respiratory failure. LDH is a biomarker most strongly associated with acute respiratory distress syndrome (ARDS) mortality in COVID-19 patients with underlying cardiovascular disease 7, 8.
Conclusion
In conclusion, whilst the world moves on from lockdowns and restrictions, COVID-19 continues to remain a public health burden. The clinical severity of SARS-CoV-2 can still be life-threatening for those with specific underlying health conditions. It is still vital that fast and accurate diagnostic testing strategies are implemented for effective risk stratification and monitoring of treatment and recovery of at-risk patients.
Biorex Diagnostics SARS-CoV-2 Product Portfolio
At Biorex, we offer a range of diagnostic testing solutions to aid in both the diagnosis of COVID-19 as well as the diagnosis of adverse outcomes.
For more information on the assays offered by Biorex Diagnostics, please do not hesitate to email us at info@biorexdiagnostics.com to speak to our Sales Team.
References