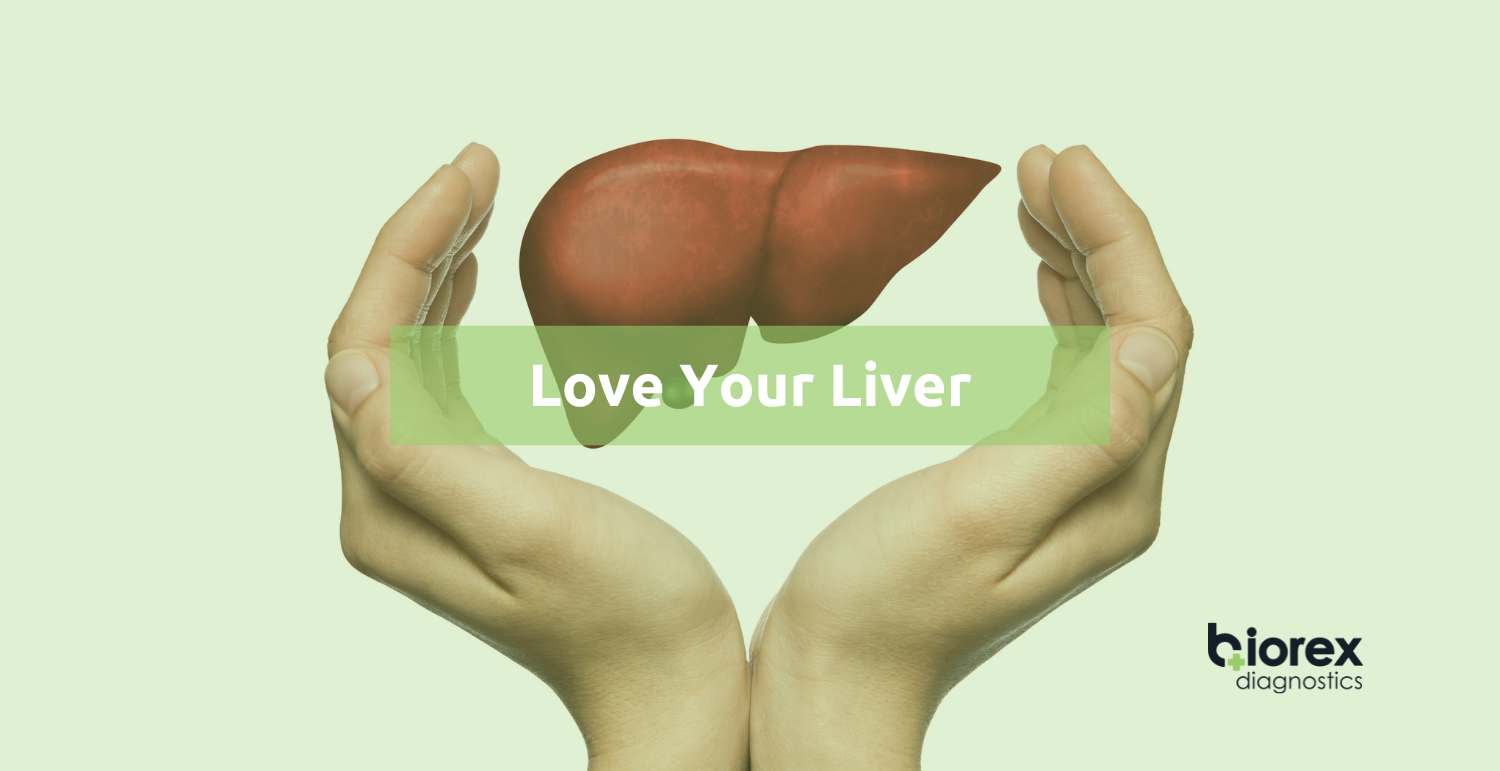 Love Your Liver
Love Your Liver
This January, Biorex Diagnostics are supporting Love Your Liver Month. Did you know that "9 in 10 cases of liver disease could be prevented" 1?
There are various types of hepatic disease which are caused by various factors, including: alcohol misuse, inherited conditions, infections and obesity. Over time, hepatic disease can result in scarring and serious complications. It is imperative that heaptic disease is diagnosed early for early treatment implementation to aid in healing the damage and preventing the liver from failing 2.
Liver Disease
Hepatic disease can be inherited or the liver can be damaged from other factors, including: alcohol use, obesity and hepatitis, and as such, is preventable. Whilst the liver is capable of repairing itself, if heaptic disease is left untreated, it can lead to liver cirrhosis (scarring) and can cause liver failure. As such, the early implement of treatment plans is vital to give the liver time to heal 3.
Since 1970, deaths as a result of heaptic disease have increased by 400%. It is the third leading cause of death in the UK. Interestingly, three quarters of people are currently diagnosed with late stage liver disease. At this point, lifestyle changes and interventions are too late, highlighting the importance of testing early 4.
DID YOU KNOW: 1,000 liver transplants are performed each year, with 350 people on the liver transplant list at any one time 4.
Key Facts
Alcohol-related hepatic disease accounts for 60% of all hepatic disease with 7,700 people dying each year 4.
63% of adults in the UK are classed as overweight or obese, and it is estimated that 1 in 3 have early-stage non-alcohol related fatty liver disease (NAFLD) 4.
180,000 people are chronically infected with hepatitis B with an estimation of 143,000 carrying hepatitis C. It is estimated that 40-50% if those with hepatitis are believe to be undiagnosed 4.
40-50% of those with viral hepatitis are believed to be undiagnosed and 90% of hepatitis C cases are associated with drug misuse 4.
heaptic disease is the largest cause of death in 35 to 49 year olds 4.
Symptoms of Liver Disease
Hepatic disease doesn't always present with noticeable signs and symptoms, but when they do occur, symptoms may include 3:
Abdominal swelling and pain 3
Chronic fatigue 3
Dark urine 3
Itchy skin 3
Jaundice (yellowing of the skin and eyes) 3
Loss of appetite 3
Nausea or vomiting 3
Pale stool colour 3
Tendency to bruise easily 3
Swelling of legs and ankles 3
Risk Factors
Love your liver and reduce or prevent heaptic disease through by identifying the risk factors 3:
Blood transfusion before 1992 3
Exposure to certain chemicals or toxins 3
Exposure to other people's blood and body fluids 3
Family history of liver disease 3
Heavy alcohol use 3
Injecting drugs using shared needles 3
Obesity 3
Tattoos or body piercings 3
Type 2 diabetes 3
Unprotected sex 3
Biorex Diagnostics Hepatic Testing Panel
At Biorex, we offer a variety of diagnostic assays, ELISAs and rapid tests for the diagnosis of liver diseases.
Quote our promotional code 'LIVER23' when ordering any of the Biorex Hepatic Panel tests throughout January 2023.
References