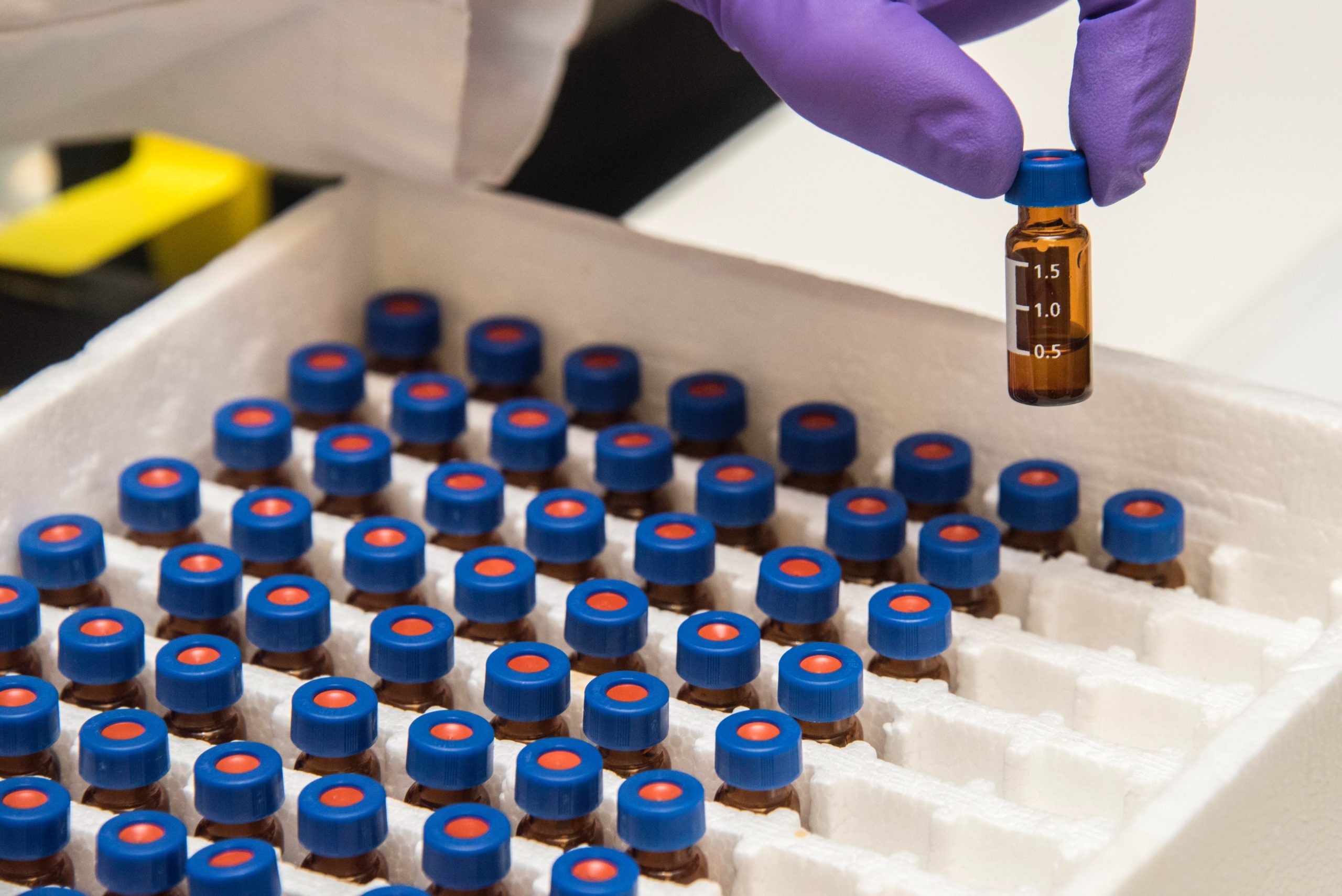 Febrile Antigen Slide and Tube Agglutination
"Febrile antigens are stained bacterial suspensions that can be used either as a screening test, (rapid slide agglutinating procedure) or as a confirmatory test (tube agglutination) to verify positive results found by the rapid slide method." Febrile antigen tests have been a reliable source of diagnosis since the beginning of the last century. As time has moved on, these tests have adapted and become more effective and reliable, making them an in demand product around the world. Biorex Diagnostics are devoted to improving global health care by offering testing solutions and are rigorously analyzing and improving the febrile antigen tests we offer.
Using the febrile antigen slide agglutinating assay, antibodies from diseases such as Brucella, Rose Bengal and Salmonella can be tested for using human sera. If these antibodies are found, a febrile antigen tube agglutination assay must be carried out as confirmation of the diagnosis, also using human sera.  Rapid and accurate febrile antigen testing is essential for early diagnosis. A prompt, accurate result allows the medical professional to be certain in their diagnosis and provides time for the treatment to begin. The earlier treatment is offered, the less likely long term symptoms of the disease will be felt.
Biorex Diagnostics have a wide range of febrile tests available. These tests are cost-effective and reliable. Febrile antigen slide agglutinating tests have rapid result times. They are easily stored in 2 – 8 ºC. Biorex Diagnostics also offer febrile antigen testing kits in a range of sizes to suit all customers. Please see below for the full product list.
| | | | | |
| --- | --- | --- | --- | --- |
| Name | CAT No.  | Description | Size  | Storage  |
| Brucella & Proteus +ve Control | FEPBPPC1 | | 1 x 1ml | 2 – 8 ºC |
| Brucella Abortus | FEBBAB05 | 5ml Stained Antigen Suspension | 1 x 5ml | 2 – 8 ºC |
| Brucella Abortus | FEBBAB1L | 1000ml Stained Antigen Suspension | 1000ml | 2 – 8 ºC |
| Brucella Melitensis | FEBBME05 | 5ml Stained Antigen Suspension | 1 x 5ml | 2 – 8 ºC |
| Brucella Melitensis | FEBBME1L | 1000ml Stained Antigen Suspension | 1000ml | 2 – 8 ºC |
| Febrile Antigen Kit (Widal) | FEBNC100 | 8 x 5ml Stained Salmonella Antigens, 100T per Antigen WITHOUT CONTROLS | 8 x 5ml | 2 – 8 ºC |
| Febrile Antigen Kit (Widal) | FEBWC100 | 8 x 5ml Stained Salmonella Antigens, 100T per Antigen WITH CONTROLS | 8 x 5ml/2 x 1ml | 2 – 8 ºC |
| Febrile Negative Control | FEBNCO01 | 1ml polyvalent negative | 1 x 1ml | 2 – 8 ºC |
| Febrile Positive Control | FEBPCO01 | 1ml polyvalent positive | 1 x 1ml | 2 – 8 ºC |
| Proteus OX19 (OX19 Antigen) | FEPOX905 | 5ml Stained Antigen Suspension | 1 x 5ml | 2 – 8 ºC |
| Proteus OX19 (OX2 Antigen) | FEPOX205 | 5ml Stained Antigen Suspension | 1 x 5ml | 2 – 8 ºC |
| Proteus OX19 (OXK Antigen) | FEPOXK05 | 5ml Stained Antigen Suspension | 1 x 5ml | 2 – 8 ºC |
| Rose Bengal | FEBRB050 | 2.5ml Rose Bengal, 1ml +ve and -ve controls, 8×6 disposable slides | 50T | 2 – 8 ºC |
| Rose Bengal | FEBRB100 | 2.5ml Rose Bengal, 1ml +ve and -ve controls, 8×6 disposable slides | 100T | 2 – 8 ºC |
| Salmonella paratyphi A-H | FEBSAH05 | 5ml Stained Antigen Suspension | 1 x 5ml | 2 – 8 ºC |
| Salmonella paratyphi A-O | FEBSAO05 | 5ml Stained Antigen Suspension | 1 x 5ml | 2 – 8 ºC |
| Salmonella paratyphi B-H | FEBSBH05 | 5ml Stained Antigen Suspension | 1 x 5ml | 2 – 8 ºC |
| Salmonella paratyphi B-O | FEBSBO05 | 5ml Stained Antigen Suspension | 1 x 5ml | 2 – 8 ºC |
| Salmonella paratyphi C-H | FEBSCH05 | 5ml Stained Antigen Suspension | 1 x 5ml | 2 – 8 ºC |
| Salmonella paratyphi C-O | FEBSCO05 | 5ml Stained Antigen Suspension | 1 x 5ml | 2 – 8 ºC |
| Salmonella typhi H | FEBSTH05 | 5ml Stained Antigen Suspension | 1 x 5ml | 2 – 8 ºC |
| Salmonella typhi H | FEBSTH1L | 1000ml Stained Antigen Suspension | 1000ml | 2 – 8 ºC |
| Salmonella typhi O | FEBSTO05 | 5ml Stained Antigen Suspension | 1 x 5ml | 2 – 8 ºC |
| Salmonella typhi O | FEBSTO1L | 1000ml Stained Antigen Suspension | 1000ml | 2 – 8 ºC |
| Weil-Felix | FEWF0025 | 5ml vials of Brucella Abortus, Brucella Melitensis, Proteus OX19, Proteus OX2 and Proteus OXK | 5 x 5ml | 2 – 8 ºC |
For more information or to receive a quote from Fortress Diagnostics regarding our febrile antigen range, please email info@biorexdiagnostics.com