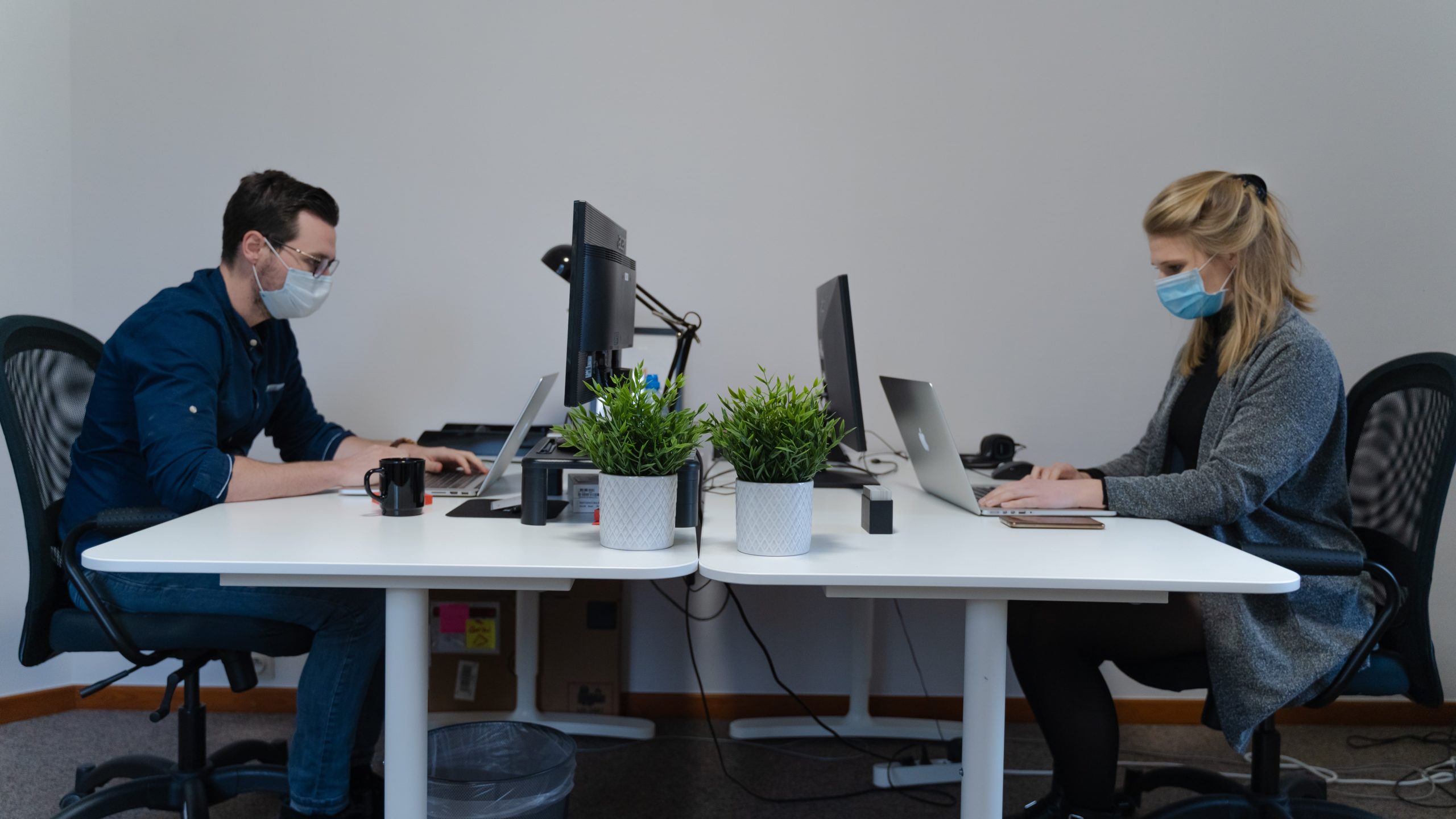 As More Employees Are Brought Back To The Office, What Steps Need To Be Taken To Stay Safe From COVID-19?
During the COVID-19 lockdown, 8.4 million people in the UK were told to work from home, protecting themselves and their colleagues, (Office for National Statistics). As the COVID-19 restrictions ease, many employers have begun to encourage their workers to come back to the office. This can be a worrying thought for someone who hasn't been in the workplace for over a year. There are many ways to make sure you keep yourself, friends and family safe upon returning to work:
Wear a mask and / or socially distance
Wearing a mask when social distancing cannot be maintained is key to keeping yourself safe. By wearing a face covering, not only are you protecting yourself but others as well. It has been proven over the COVID-19 pandemic that masks reduce the risk of COVID-19 significantly, (WHO). When social distancing is possible, try and keep a 2 metre distance between others in the office. By increasing the distance between you and your colleagues, you are reducing your risk of coming into contact with COVID-19 particles.
Make sure the office is well ventilated
"When someone with COVID-19 breathes, speaks, coughs or sneezes, they release particles containing the virus," (GOV.uk). Therefore, in poorly ventilated rooms, these particles can build up and increase the spread of COVID-19. If windows are open or ventilation is on, there is a lower chance of catching the virus.
Sanitise
Sanitising stations should be placed around the office building to make sure your hands are sanitised frequently and in between washes. This reduces the risk of finding COVID-19 on surfaces including desks and door handles. Make sure to bring your own sanitiser for your desk, allowing you to disinfect before and after eating or drinking. It is recommended that a hand sanitiser with over 60% alcohol is used, (FDA).
Test regularly
Most importantly, regular testing should be carried out to make sure that the office and staff are COVID-19 free. By carrying out regular testing, it offers employers and staff peace of mind when attending work. By conducting regular testing, it stops the spread of the virus and allows the employee to self-isolate. Regular testing is also beneficial due to the amount of people who are asymptomatic to COVID-19. An early test can also save lives. By finding the infection early, it allows health professionals and medics to adequately treat the individual if their illness worsens. Regular testing for COVID-19 infections in workplaces will minimise risk to employees and lower absence rates.
Biorex Diagnostics offer Antigen, PCR and Antibody tests for the SARs-CoV-2 infection. Results are available in 15 minutes for Rapid tests and are 98.73% accurate with nasal swabs. PCR tests are ideal for large testing quantities and results are available within 24 hours. For more information on our COVID-19 products, click here.